v

585

5 Second Timer

Information
Type
Mechanism
Sub-Type
Trigger
Placeable
Yes
Max Stack
99
Consumable
No
Quality
Tooltip
Activates every five seconds
Sell Value
10  
The 5 Second Timer is a timer that activates connected devices automatically, with a five second cool down. To use it, connect it and the desired device with Wires, and right click the timer, activating it. The timer will then function as specified.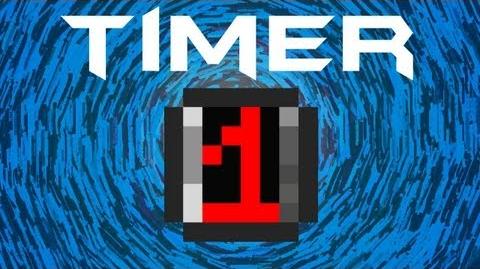 Notes
The 5 Second Timer will not override the cool down period of the connected device. For example, if you connect a 5 second timer to a Heart Statue, the statue will still activate only once every ten seconds.
The 5 Second Timer must be placed on top of another solid block.
The timer itself can be wired to a different switch, which can be used to activate the timer, which will activate the connected device. A timer can even be wired to another timer, which will cause the timers to automatically turn themselves on and off.
The Mechanic sells the 5 Second Timer on the Mobile Version, since the Copper Watch cannot be crafted.
Update Info
See Also
Ad blocker interference detected!
Wikia is a free-to-use site that makes money from advertising. We have a modified experience for viewers using ad blockers

Wikia is not accessible if you've made further modifications. Remove the custom ad blocker rule(s) and the page will load as expected.