v

3040

Acid Dye

Information
Type
Item
Sub-Type
Dye
Quality
Sell Value
No Value

Crafting
This item cannot be crafted.
The Acid Dye is a dye that causes a rippling black and green effect on your armor or anything equipped in the social slot. Acid Dye is obtained from the Dye Trader randomly after offering him a Strange Plant.
Bugs
The Acid Dye will behave strangely on the Crimson Heart light pet, often distorting the rippling patterns.
It also does odd things if applied to Grappling Devices. This is useful though as it makes the lines visible in darkness even if they don't glow.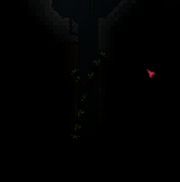 Update Info