Adamantite Ore
is a type of ore that can be obtained once you have activated
Hardmode
and broken three
Demon Altars
with the
Pwnhammer
or
Hamdrax
, which will cause veins of
Cobalt Ore
,
Mythril Ore
and Adamantite Ore to randomly appear in the world, though it usually shows in the deep underground layers, near
lava
.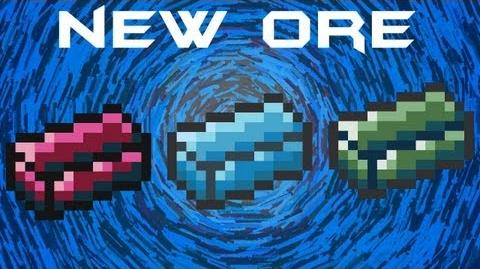 To be mined, Adamantite requires a Mythril Drill or better. Adamantite Ore, like Cobalt Ore and Mythril Ore, cannot be broken with Explosives. An easy way to find Adamantite is to go to the 'roof' of the Underworld and follow it along the length of the world with a Spelunker Potion.You need 5 adamantite ore to make a bar. Adamantite is required to craft Adamantite gear, the second highest tier of equipment (Hallowed being the highest tier), which requires it to be smelted with an Adamantite Forge and crafted with a Mythril Anvil.
Adamantite comes from the Greek word adamastos, meaning untameable.
Update Info
Edit