v

493

Angel Wings

   
Information
Type
Accessory
Sub-Type
Wings
Body Slot
Accessory Slot
Flight Height
Tier 1 (104 ft)
Quality
Tooltip
Allows flight and slow fall
Sell Value
8  
The Angel Wings are one of the variants of craftable wings, a flight-enabling item in the game. They are tied with Demon Wings and Sparkly Wings (console) for being the lowest tier Wings in the game.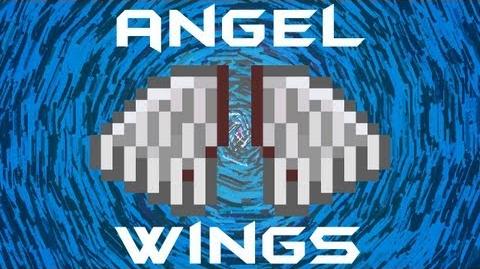 Notes
Holding the down key (default S) will increase the speed at which you fall while gliding.
It appears that when the wings are spread e.g. When falling/gliding, or ascending, the wings will reflect light, similar to Gold Chests, or Mythril and Hallowed Armor.
Bugs
When you are using them and you hit a roof with water on top, it counts as if you are underwater.
When you are flying against a series of one block openings, the player might go through that opening.
While using a Featherfall Potion you cannot use the wings to glide unless you press S to go down at a quicker speed. And even if you unfold them in this case they will not slow your fall speed.
Update Info
Ad blocker interference detected!
Wikia is a free-to-use site that makes money from advertising. We have a modified experience for viewers using ad blockers

Wikia is not accessible if you've made further modifications. Remove the custom ad blocker rule(s) and the page will load as expected.