v

300

Battle Potion

Information
Type
Potion
Bonus
Increase enemy spawn rate
Increases max enemy cap
Duration
7 Minutes
Max Stack
30
Consumable
Yes
Quality
Found In
Chests
Pots
Sell Value
2  
The Battle Potion raises the spawn rate of monsters by 50% and the max enemy cap by 100%. Battle Potions can be found in Pots and Chests.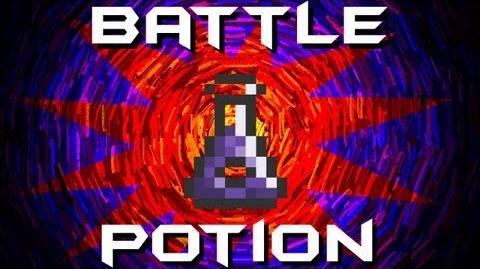 Notes
The Battle Potion can be stacked with the Water Candle effects.
This potion is useful for farming money and items from monsters, especially when used with the Water Candle.
Can be used during a Blood Moon or a Solar Eclipse to make spawn rates extremely high.
Update Info
Ad blocker interference detected!
Wikia is a free-to-use site that makes money from advertising. We have a modified experience for viewers using ad blockers

Wikia is not accessible if you've made further modifications. Remove the custom ad blocker rule(s) and the page will load as expected.