v

1827

Bladed Glove

Information
Type
Weapon

Damage (?)

14
Use Time
7 (Insanely Fast)
Knockback
4 (Weak)
Quality

Tier 2 (Mint)

Dropped By
Weak monsters during Halloween
Drop Rate
1.2%
Sell Value
1  
Continuous Attack
Yes

Crafting
This item cannot be crafted.
The
Bladed Glove
is an extremely short ranged and relatively weak weapon, granted it's incredibly fast. It is a rare drop during 
Halloween
.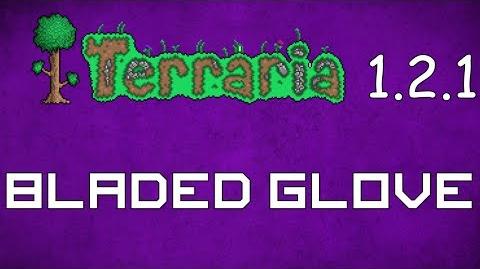 Notes
The best prefix the Bladed Glove can be reforged to is "Legendary".
Cause of it's very short range, it's recommended to only use it for extremely close melee attacks.
Trivia
The glove is most likely a reference to Freddy Krueger, main villain of the Nightmare horror movie series, who uses an similiar glove to kill his victims.
This item is very useful for harvesting different items e.g. Glowing Mushrooms from player made farms.
This is the fastest melee weapon to have the autoreuse property.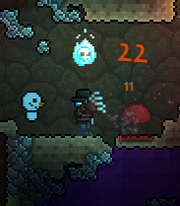 Update Info