v

357

Bowl of Soup

Information
Type
Potion
Bonus
+1 to defense.
+1% to critical hit chance on all attacks.
+5% to melee speed.
+5% to melee damage.
+10% to magic damage.
+10% to movement speed.
Duration
30 Minutes
Max Stack
30
Consumable
Yes
Quality
Tooltip
Minor improvements to all stats
Sell Value
2  
A Bowl of Soup can be crafted using 1 Bowl, 1 Mushroom, and 1 Goldfish at a Cooking Pot. The description says: "Minor improvements to all stats." The player will receive the Well Fed buff for 30 minutes.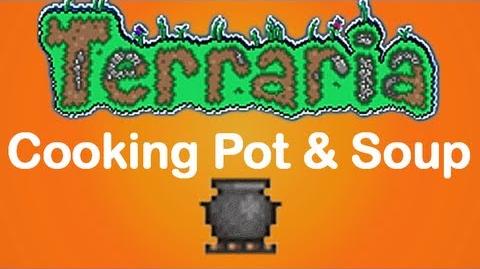 Notes
Update Info
Buff increased from 10 minutes to 30 minutes.
Ad blocker interference detected!
Wikia is a free-to-use site that makes money from advertising. We have a modified experience for viewers using ad blockers

Wikia is not accessible if you've made further modifications. Remove the custom ad blocker rule(s) and the page will load as expected.