v

1591

Bubblegum Block

Information
Type
Block
Sub-Type
Material
Placeable
Yes
Max Stack
999
Quality
Sell Value
No Value
This article is about the block. For the wall piece, see Bubblegum Block Wall.
Bubblegum Blocks are crafted with one Orichalcum Ore and one Stone Block at a Furnace.
Bubblegum Blocks can be crafted into Bubblegum Block Walls. If a given world has generated Mythril, rather than Orichalcum, Bubblegum Blocks will not be obtainable in that world.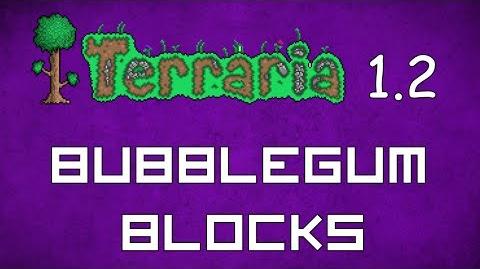 Update Info
Added to the game.