v

1586

Cenx's Wings

   
Information
Type
Accessory
Sub-Type
Wings
Body Slot
Accessory Slot
Flight Height
Tier 4 (154 ft)
Quality
Tooltip
Great for impersonating devs!
Sell Value
No Value

Crafting
This item cannot be crafted.
Cenx's Wings are an item that can only be found on Expert Mode Treasure Bags. This set of wings looks similar to a purple flower, with a primary set of 4 purple wings at the front (with blue tips) and 4 lighter purple wings at the back (also with blue tips). it can flap 10 times before going into glide mode.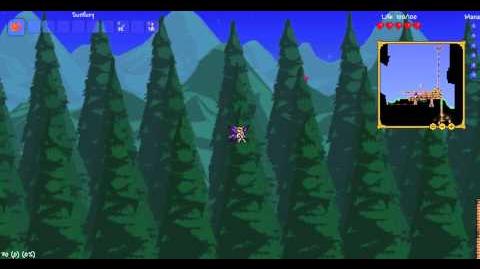 Notes
Prior to 1.3 wearing this item will cause the Cursed, Blackout, Burning, Slow, Confused and Weak Debuffs which will cause death to the player. 4/6 of these can be countered using the Ankh Charm/Ankh Shield, leaving only Burning and blackout.
Update Info
Ad blocker interference detected!
Wikia is a free-to-use site that makes money from advertising. We have a modified experience for viewers using ad blockers

Wikia is not accessible if you've made further modifications. Remove the custom ad blocker rule(s) and the page will load as expected.