Ad blocker interference detected!
Wikia is a free-to-use site that makes money from advertising. We have a modified experience for viewers using ad blockers

Wikia is not accessible if you've made further modifications. Remove the custom ad blocker rule(s) and the page will load as expected.
The terraria config file is another way to edit your settings and access a couple of new ones like thick cursor pointer and invasion bar styles and thick cursor colors. You access the terraria config file by going to library-files-my games-terraria and there is a file named config click on that and select note pad so you can edit it and you can scroll through your settings.
These are your settings {
"SmartCursorToggle": true,
"MapEnabled": true,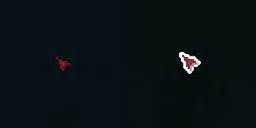 "InvasionBarMode": 2,
"AutoSave": true,
"AutoPause": false,
"Language": 1,
"PlacementPreview": true,
"GoreVisualsAllowed": true,
"VolumeSound": 0.218045115,
"VolumeAmbient": 0.142857149,
"VolumeMusic": 0.330827057,
"KeyUp": "W",
"KeyDown": "S",
"KeyLeft": "A",
"KeyRight": "D",
"KeyJump": "Space",
"KeyThrowItem": "T",
"KeyInventory": "Escape",
"KeyQuickHeal": "H",
"KeyQuickMana": "J",
"KeyQuickBuff": "B",
"KeyUseHook": "E",
"KeyAutoSelect": "LeftShift",
"KeySmartCursor": "LeftControl",
"KeyMount": "R",
"KeyMapStyle": "Tab",
"KeyFullscreenMap": "M",
"KeyMapZoomIn": "Add",
"KeyMapZoomOut": "Subtract",
"KeyMapAlphaUp": "PageUp",13:42 08/08/2015
"KeyMapAlphaDown": "PageDown",
"Fullscreen": true,
"WindowMaximized": false,
"DisplayWidth": 1280,
"DisplayHeight": 720,
"GraphicsQuality": 3,
"BackgroundEnabled": true,
"FrameSkip": true,
"LightingMode": 0,
"LightingThreads": 0,
"MouseColorR": 140,
"MouseColorG": 18,
"MouseColorB": 161,
"Parallax": 1.0,
"ShowItemText": true,
"LastLaunchedVersion": 155,
"ClientUUID": "18ee42ee-fa22-4398-9fb8-4f5539ffb6f4",
"UseSmartCursorForCommonBlocks": false,
"UseSmartAxeAfterSmartPickaxe": false,
"UseSmartWallReplacement": true,
"DisableLeftShiftTrashCan": false,
"HighlightNewItems": true,
"HidePasswords": false,
"ThickMouseEdges": false,
"ThickMouseEdgesPackedColor": 4294967295,
"ReverseUpDownForArmorSetBonuses": false,
"CloudSavingDefault": false