The Corrupt Bunny is a hostile version of the Bunny. Instead of wandering around, it will chase the player, in an attempt to kill it.
Corrupt Bunnys spawn in the following ways:
Notes
The Corrupt Bunny is very susceptible to knockback. If you hit a corrupt Bunny with a high knockback weapon (like a flail), it will be knocked back a very large distance.
Prior to 1.2, when spawning Bunnies using a statue during a Blood Moon, every Bunny spawned will become a Corrupt Bunny with all of the appropriate drops. Additionally, there is no limit on the number of Bunnies spawned this way. After the 1.2 update, corrupt bunnies and corrupt goldfish no longer drop coins upon death.
On the Mobile Version, the Corrupt Bunny will also drop the Suspicious Looking Egg, which is used to summon the Lepus, a Mobile-exclusive Boss monster.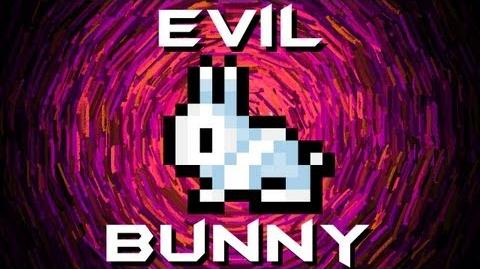 Update Info
Corrupt Bunnies spawned from statues no longer drop coins.
Reduced health from 100 to 70.
Reduced damage from 30 to 20.
Reduced defense from 6 to 4.