The
Corrupt Bunny
is the corrupt version of the
Bunny
, and may be encountered in a number of ways. Throwing
Vile Powder
onto a Bunny will corrupt it, causing it to start attacking you. A number of visual changes will occur as well. Bunnies will also become corrupt bunnies during a
Blood Moon
. It is also very rare to find a corrupt bunny in
Corruption
. They can also be encountered when spawning Bunnies with a
Bunny Statue
 during a Blood Moon.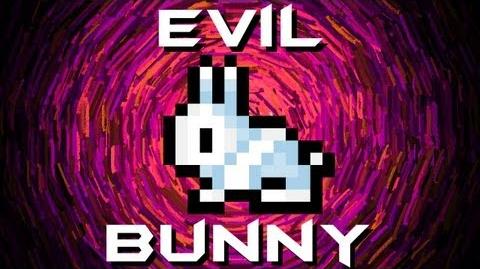 If a player turns a Bunny into a Corrupt bunny, and then goes out of reach, the Bunny will eventually start hopping away from the player.
The Corrupt Bunny is very susceptible to knockback. If you hit a corrupt Bunny with a high knockback weapon (like a flail), it will be knocked back a very large distance.
Update Info
Edit
Reduced health from 100 to 70.
Reduced damage from 30 to 20
Reduced defense from 6 to 4.