The Corrupt Bunny is a hostile version of the Bunny. Instead of wandering around, it will chase the player, in an attempt to kill it.
Corrupt Bunnies spawn in the following ways:
Notes
The Corrupt Bunny is very susceptible to knockback. If the player hits a corrupt Bunny with a high knockback weapon (like a flail), it will be knocked back a very long distance.
On the Mobile Version, the Corrupt Bunny will also drop the Suspicious Looking Egg, also dropped from the Diseaster Bunny, and used to summon Lepus, a mobile-exclusive Boss Monster.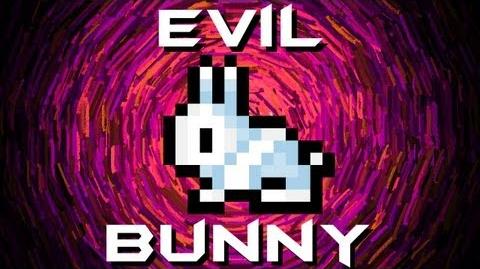 Update Info
Corrupt Bunnies spawned from statues no longer drop coins.
Reduced health from 100 to 70.
Reduced damage from 30 to 20.
Reduced defense from 6 to 4.
Ad blocker interference detected!
Wikia is a free-to-use site that makes money from advertising. We have a modified experience for viewers using ad blockers

Wikia is not accessible if you've made further modifications. Remove the custom ad blocker rule(s) and the page will load as expected.