This page is about the weapon, for the material see Cursed Flame.
Cursed Flames is a spell that can only be crafted at a Bookcase. The spell sends out a ball of fire, much akin to the Flower of Fire. but is bright green in color. The Cursed Flames also travel faster, farther and they hit twice instead of just the once that the Flower hits. It doesn't wear off by time, unlike Crystal Storm, but it disappears after hitting blocks 5 times.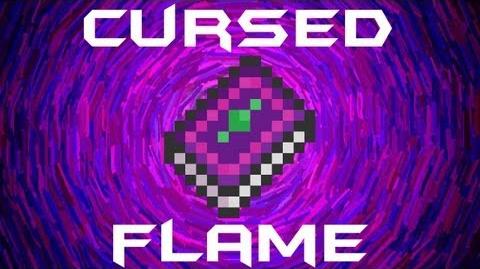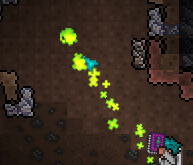 Notes
The Cursed Flames pass downward and upwards through platforms.
This weapon is considered a counterpart to Crystal Storm, as they require opposite kinds of souls and do similar things.
The spell works underwater like most items/weapons that uses Cursed Flame.
The best Prefix for Cursed Flames is "Mythical".
Trivia
This may be a reference to Luigi, from Super Smash Brothers Brawl. The Flower of Fire fires a similar projectile to Mario's fire flower, while the Cursed Flames fires a green flame, similar to Luigi's respective ability.
Update Info