v

Flamelash

218
Information
Type
Weapon
Sub-Type
Spell

Damage (?)

34
Use Time
19 (Very Fast)
Knockback
6.5 (Strong)
Mana Cost
12
Inflicts
On Fire!
Rarity

Tier 3 (Orange)

Tooltip
Summons a controllable ball of fire
Found In
Shadow Chests
Sell Value
20  
Crafting
This item cannot be crafted.
The
Flamelash
is a
Spell
weapon that summons a flaming projectile that can be controlled with mouse movement, it is the second tier of missile spells; stronger than the
Magic Missile
, but weaker than the
Rainbow Rod
.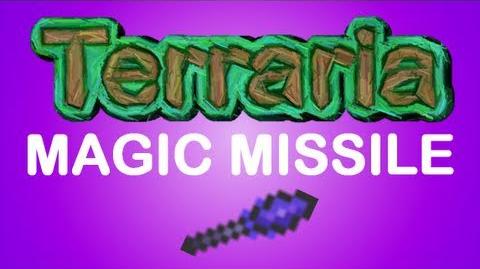 While controlling the projectile you will slowly regenerate mana, it will also disappear in 1 minute after cast, so you need to be time-efficient.
The Flamelash emits light and sparks that fall far down before decaying. This makes it useful for exploring large caves or looking for ore deposits directly beneath the fireball.
The fireball will vanish upon hitting an enemy once, hitting a solid block, hitting water, or after a set period of time.
The Flamelash cannot be used underwater.
On the Console Version, using this item will crash the game for all players except the host, similar to the Magic Missile.Fixed
Update Info
Edit
Removed Functionality underwater.
Spell is cancelled upon contact with water.
Has a chance to inflict On Fire! debuff.
Can now be fired in a specific direction with a single click.