Artificial jungle wont spawn trees!
1,338pages on
this wiki
Forum page

Ok, basicly i made a Glass greenhouse with mud in it and planted jungle grass seeds, it however was too small and nothign spawned, so i made it about 3 times as wide, now it is spawning all surface monsters as it should correctly including pirnhas in the water at the top, however, no matte rhow long i go away and leave it for, there are never any trees when i come back to it (Yes i make sure that the grass is left to grow).
So the only problem im left to assum is the the layers are too low for any treest to grow, Could sum1 please help me out and let me know if any1 can confirm this?
Here is a screenshot of the greenhouse: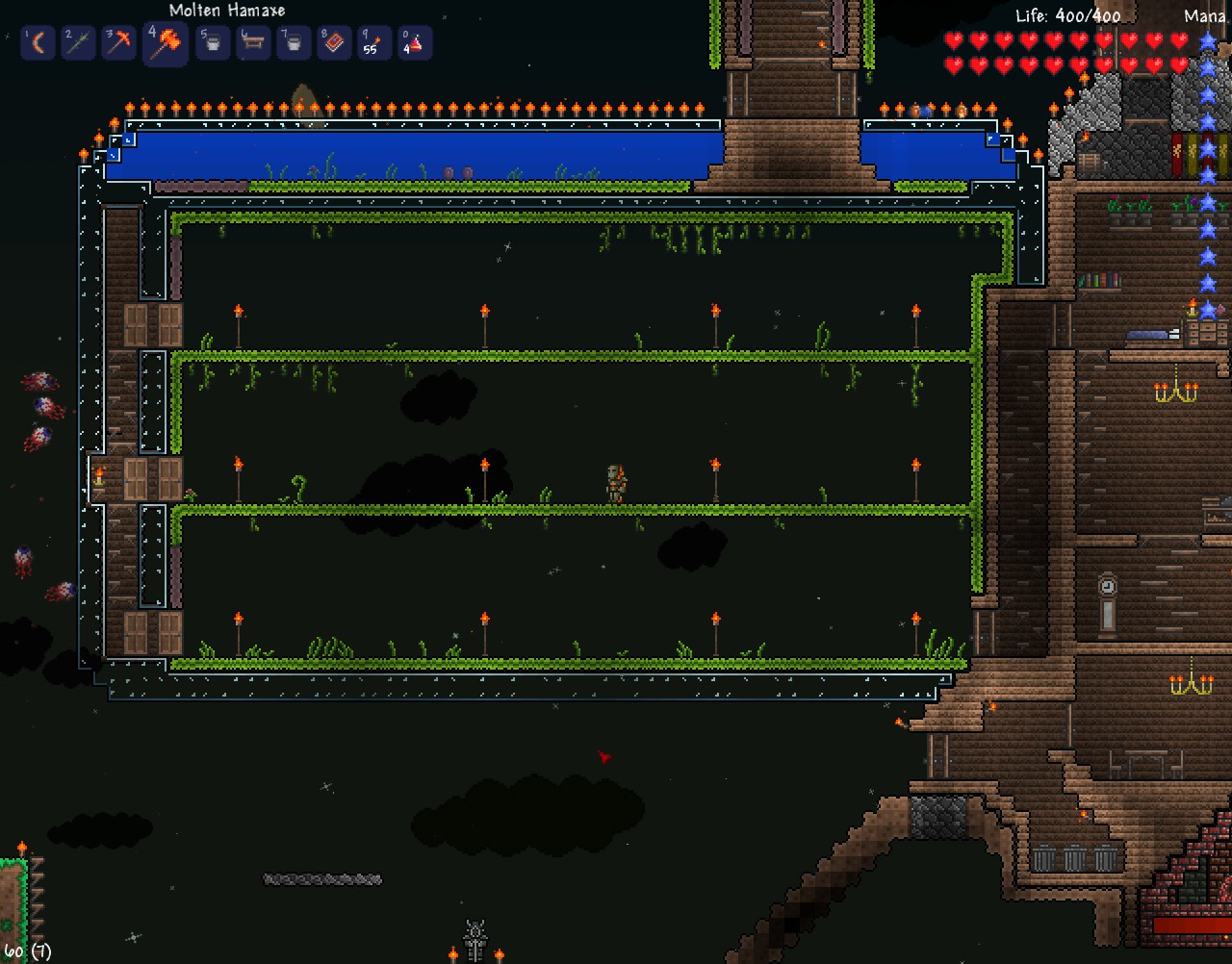 Any help on this matter would be much appreciated, Really badly trying to get a source of trees without having to replant acorns all the time as ive used around 30 stacks today and cleared every single tree in the actual map generated jungle 3 times aswell as both corruption areas >.<
Thanks in advance to any1 who can input =]
Jess
I think that the reason why trees aren't growing in your Jungle greenhouse is because there's not enough vertical space for them to grow. The same applies to regular trees; they won't grow if there are blocks hovering above them too closely.
Shadow Wolf TJC 13:13, September 14, 2011 (UTC)
Yeh i thought that might be the reaosn but wanted to check before having to edit it again, oh dears >.< Well off to work haha! Thanks for confirming that tho, much appreciated :)
Red Head Tranny 18:29, September 14, 2011 (UTC)