The
Glowstick
is a form of usable
light
. The Glowstick is one of the few light sources you can use while underwater. Unlike
torches
, the Glowstick is thrown into position. It can roll, similarly to
Dynamite
.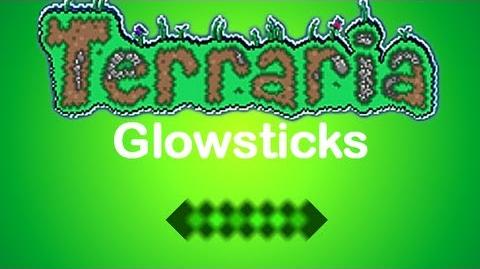 After a glowstick is thrown, there is a 1/3 chance you will be able to pick it up again after five minutes.
The normal Glowstick glows green, but the Sticky Glowstick glows blue.
Because the glowstick is affected by gravity, it is useful as a mobile light source when digging straight down.
Update Info
Edit