v

83

Gold Chainmail

   
Left: The full armor set (male & female)
Information
Type
Armor
Sub-Type
Armor Piece
Body Slot
Shirt Slot
Set Name
Gold Armor
Set Bonus
+3 Defense
Defense
5
Quality
Sell Value
40  
Gold Chainmail is a piece of Gold Armor that is worn in the torso slot. It provides 5 Defense and requires access to an Iron Anvil and 35 Gold Bars to craft. It is a tier above Tungsten and a tier below Platinum.
When it is worn along with its other set parts, the Gold Helmet and Gold Greaves, an additional defense bonus of 3 is given to the character.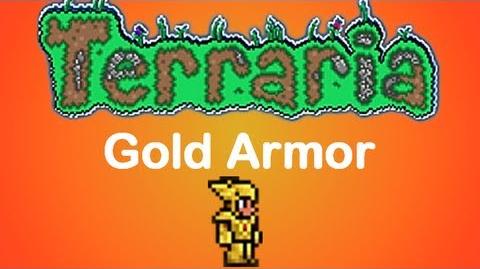 Update Info