v

359

Grandfather Clock

     
Information
Type
Item
Sub-Type
Furniture
Placeable
Yes
Max Stack
99
Quality
Found In
Underground Houses
Sell Value
60  
The Grandfather Clock is a furniture item that when right clicked, displays the current time, to the minute like a Gold Watch or a Platinum Watch. The inner pendulum is gold, and can be seen behind a pane of glass when placed. They can be found in Underground Houses as of 1.1. They are 5 blocks (10ft) high.
Trivia
The Oxford English Dictionary states that the 1876 song My Grandfather's Clock is responsible for the common name "grandfather clock" being applied to the longcase clock.[1]
Update Info
Recipe changed to: 3 Iron or Lead bars, 6 Glass and 10 Wood of any type, making it cheaper than the costly gold it used to require.
Gallery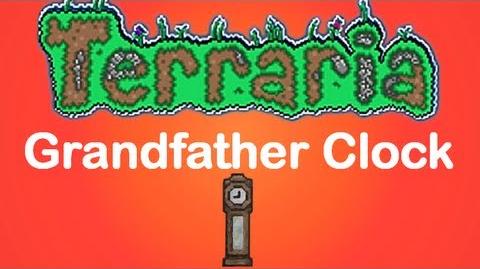 References