The
Hallowed Mask
is a part of the
Hallowed Armor
that can be crafted with one Helmet of each hardmode metal (
Cobalt Ore
,
Mythril Ore
, and
Adamantite Ore
) and 20
Souls of Sight
. This mask, when worn with the
Hallowed Plate Mail
and
Greaves
, gives the "aura" and "shadow trail" effects (Pulsating Armor and Motion Blur). The Hallowed Mask currently provides the best
defense
of any Helmet.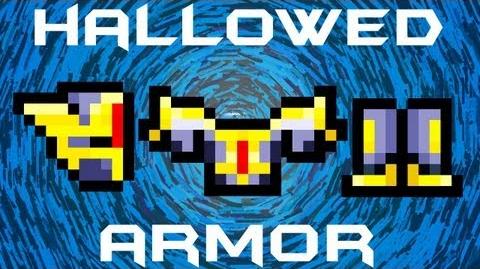 Despite the fact that all other hardmode armorsets have the melee head-piece named a helmet, the Hallowed Mask goes against this trend.
Update Info
Edit