The
Hallowed Repeater
is the fourth and final tier of the
Repeater
class (on the PC version) of
Ranged Weapons
and the 11th and final tier of the
bow
class. It uses any
arrow
as ammunition. It is part of the Hallowed gear set and, as such, is crafted from the
Cobalt
,
Mythril
and
Adamantite Repeaters
. The Hallowed Repeater is the most powerful bow in the PC game, especially when paired with prefixes like Unreal.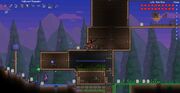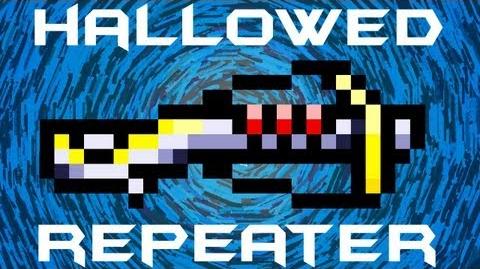 Despite the repeater's sprite being based off of a crossbow, it does not fire bolts.
On the console version of the game it is possible to 'upgrade' (craft) the Hallowed Repeater into a Vulcan Repeater.
Update Info
Edit