v

578

Hallowed Repeater

   
Information
Type
Weapon
Sub-Type
Repeater
Damage?
39
Use Time
18 (Very Fast)
Knockback
2.5 (Very Weak)
Continuous Attack
Yes
Quality
Sell Value
4  
The Hallowed Repeater is the fourth tier of the Repeater class (on the PC version only) of Ranged Weapons and the 11th tier of the bow class. It uses any arrow as ammunition. It is part of the Hallowed gear set. It deals 39 base damage per hit, and as with all bows and repeaters, it is also affected by the type of arrow being shot. The Hallowed Repeater is the fourth-strongest bow weapon in the PC edition, after the Chlorophyte Shotbow, Tsunami and Pulse Bow.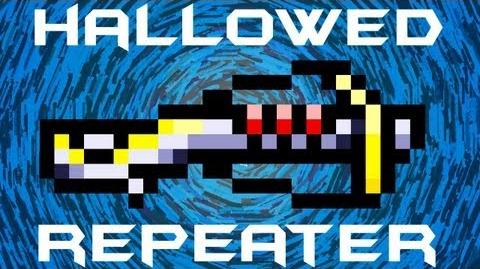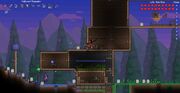 Notes
Despite the repeater's sprite being based off of a crossbow, it does not fire bolts.
On the console version of the game the Hallowed Repeater is material in the crafting of the Vulcan Repeater.
With damaging enchants and cursed arrows it's possible to deal up to 200 damage.
Update Info