v

292

Ironskin Potion

Information
Type
Potion
Bonus
Increase defense by 8
Duration
5 Minutes
Max Stack
30
Consumable
Yes
Quality
Found In
Chests
Pots
Sell Value
2  
The Ironskin Potion increases defense by 8 for 5 minutes. This is one of the most useful potions in the game since it gives a high amount of defense and is very easy to craft. It is most helpful when used in a boss fight or while exploring Dungeons.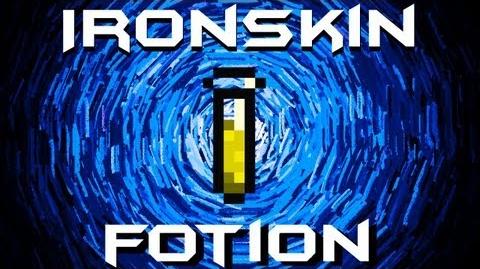 Update Info
Fixed a bug where it gave 10 defense.
Ad blocker interference detected!
Wikia is a free-to-use site that makes money from advertising. We have a modified experience for viewers using ad blockers

Wikia is not accessible if you've made further modifications. Remove the custom ad blocker rule(s) and the page will load as expected.