The
Ironskin Potion
increases
defense
by 8 for 5 minutes. This is one of the most useful
potions
in the game since it gives a high amount of defense and is very easy to craft. It is most helpful when used in a boss fight or while exploring Dungeons.
Tăng thêm 5 điểm phòng thủ trong 5 phút.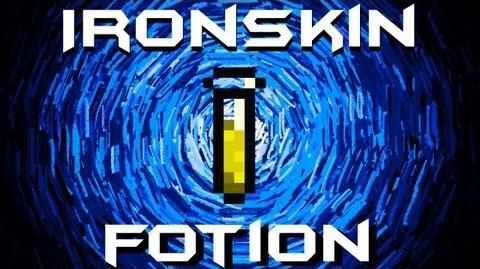 Update Info
Fixed a bug where it gave 10 defense.