v

459

Jellyfish Statue

   
Information
Type
Statue
Sub-Type
Mechanism
Effect
Spawns 1-3 Blue Jellyfish
Placeable
Yes
Max Stack
99
Quality
Found In
Underground
Sell Value
60  

Crafting
This item cannot be crafted.
The Jellyfish Statue is a functional statue found underground. When wired to a trigger and activated, the statue will spawn Blue Jellyfish. A maximum of three statue-spawned jellyfish may be alive at one time. The jellyfish will drop glowsticks, which sell for very little, however, due to jellyfish spawned from this statue dropping Jellyfish Necklaces, which can be sold for 1 gold each, you can make a rather efficient money farm when hooked up to a crab generator. It is also useful, however, if you only wish to use the glowsticks.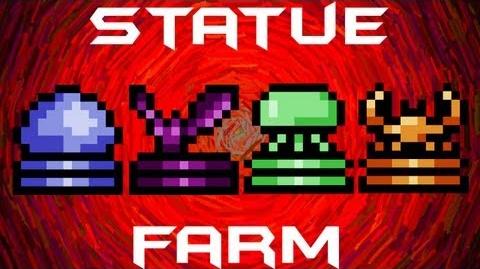 Update Info
Statues
Decorative
Functional
Item-spawning
Mob-spawning