Jungle Pants
can be crafted at an
Iron Anvil
by combining; 1
Amethyst
, 1
Topaz
, 8
Jungle Spore
and 2
Vines
. It is part of the
Jungle Armor
set.
The pants now provide 4 defense prior to the old one giving 6. Also instead of slowly regenerating mana, it provides the user with 20 more max mana, and adds a 3% chance of magic attacks getting a critical hit.
The whole set bonus now provides the user with a 16% reduced mana usage.This benefit would help with items like the Demon Scythe, Flamelash, Starfury, etc.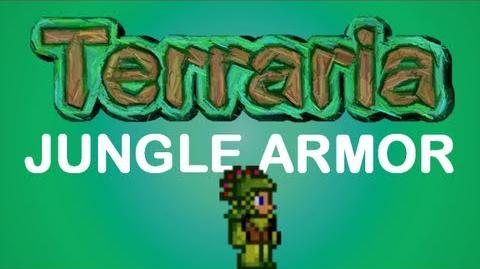 Update Info
Edit
Previously known as Cobalt Greaves, as of Patch 1.0.3 it has been renamed Jungle Pants, and now has a different appearance. Prior to patch 1.0.5, this item was a rare drop from Jungle mobs.