Jungle Shirt
is found in the
Underground Jungle
. It can be crafted at an anvil by combining 1
Ruby
, 1
Diamond
, 16
Jungle Spores
, and 12
Stingers
. It is part of the
Jungle Armor
set.
This shirt now provides 5 defense instead of the previous 7. Also, it no longer grants mana regeneration; instead, it provides the user with 20 more max mana, and gives a 3% bonus to the critical chance of magic attacks.
The Jungle Armor set bonus now reduces mana usage by 16%. This is beneficial when using items with heavy mana consumption, such as Demon Scythe, Flamelash, Starfury, etc.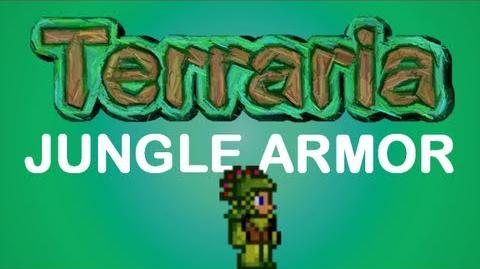 Update Info
Edit
Previously known as the Cobalt Breastplate; as of Patch 1.0.3 it has been renamed Jungle Shirt.
Previous to patch 1.0.5, it was a rare drop from jungle mobs.