Ad blocker interference detected!
Wikia is a free-to-use site that makes money from advertising. We have a modified experience for viewers using ad blockers

Wikia is not accessible if you've made further modifications. Remove the custom ad blocker rule(s) and the page will load as expected.
v

1527

Large Diamond

Information
Type
Item
Sub-Type
Gemstone
Placeable
No
Max Stack
1
Quality
Sell Value
No value
The
Large Diamond
is crafted from 15
Diamond
at an
Iron Anvil
or
Lead Anvil
. It's only purpose is being used in a gamemode called Capture the Gem, where your team must collect Large Gems. Like all  large gems, the Large Diamond is dropped upon death; and it can also be used purely for aesthetic purposes. When a player has the Large Gem, it will show up above his/her head for all other players to see.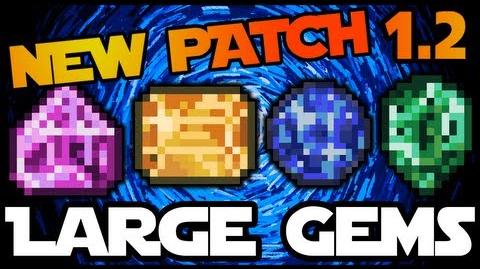 Update Info