v

Lava Slime

59
Stats
Type
Monster
­
HP
50
Attack
15
Defense
10
Variety
Slimes
Spawn Time
(Anytime)
Spawn Area
The Underworld
Immune To
On Fire!
Drops
1  20  

?

100%
The
Lava Slime
is a variant of
Slime
only found in
The Underworld
. The Lava Slime can jump higher and further than normal
slimes
, in addition to having immunity to
Lava
, which they float upon similarly to other
slimes
floating on
Water
. The Lava Slime can inflict the
On Fire!
debuff.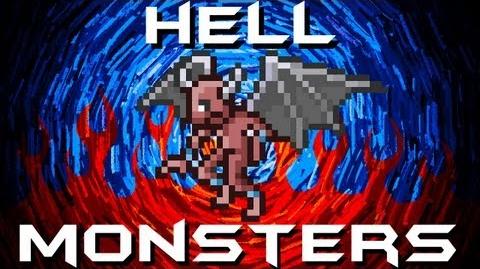 Lava Slimes appear to be on fire, giving off light that can be detected on the side of the screen, to give warning of the approaching danger.
Lava Slimes can sometimes fit through 1 block gaps.
The lava slime's threat level can be compared to that of the Jungle Slime. Whilst the jungle slime does have higher stats, the Lava Slime has the ability to inflict the On Fire! debuff.
Update Info
Edit