Meteorite Bars
are made from four
Meteorite Ore
. Wearing a full set of
Meteor Armor
grants a lightless fire effect while moving, 15% magic attack bonus, and
Space Gun
mana usage reduced to zero.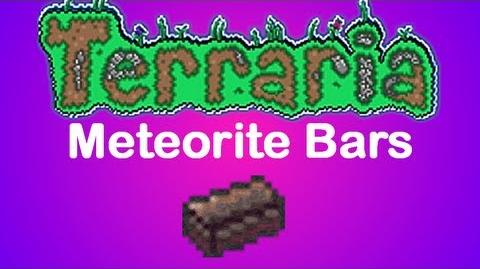 If you smash a Shadow Orb, there is a 50% chance a Meteorite will fall from the sky the midnight after you smash it.
It is possible to find Meteorite Bars in Golden Chests so, if you are on the look out for Gold chests, you could also be searching for Meteorite Bars.
Update Info
Edit