v

Mining Helmet

88
Information
Type
Armor
Body Slot
Helmet Slot
Rarity
Tier 0 (White)
Defense
1
Purchase From
Merchant
Purchase Value
8  
Sell Value
1  60  
Set Name
Mining Armor
Set Bonus
+20% Mining Speed
Crafting
This item cannot be crafted.
The
Mining Helmet
provides the player with light when equipped in the Helmet slot. It gives off less light than most other light sources, though it is generally the first equippable light source available to players, allowing them to use other items in conjunction. If placed in a social slot, it will give no light though. It additionally provides 1
Defense
. It can only be obtained by purchasing it from the
Merchant
.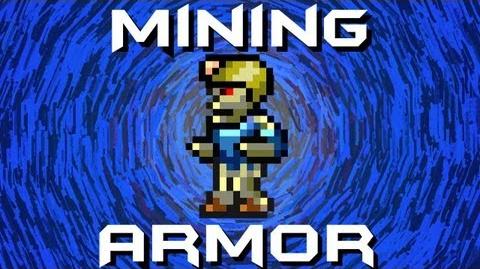 Mining Helmet

Mining Shirt

Mining Pants
Update Info
Edit
The Helmet does not provide light if equipped in the Social Slot.
Despite the fact that they appear to wear functioning Mining Helmets, Undead Miners have no chance of dropping them.