v

410

Mining Shirt

Information
Type
Armor
Sub-Type
Armor Piece
Body Slot
Shirt Slot
Set Name
Mining Armor
Set Bonus
+30% Mining Speed
Defense
1
Quality
Dropped By
Undead Miner
Drop Rate
3.33%
Sell Value
1  

Crafting
This item cannot be crafted.
The Mining Shirt is an item that was added in the 1.1 update. It is a rare drop from the Undead Miner and provides 1 Defense. It has a 3.33% drop chance. Having the entire set equiped gives a total of a 20% increase to your mining speed.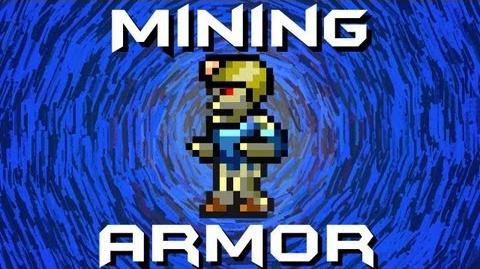 Mining Helmet

Mining Shirt

Mining Pants
Update Info
Gallery
Ad blocker interference detected!
Wikia is a free-to-use site that makes money from advertising. We have a modified experience for viewers using ad blockers

Wikia is not accessible if you've made further modifications. Remove the custom ad blocker rule(s) and the page will load as expected.