See also: tEdit Wiki.
tEdit is an open source world editor with Paint-like functionality. It allows advanced features such as copy-and-paste, liquid placement, and block placement.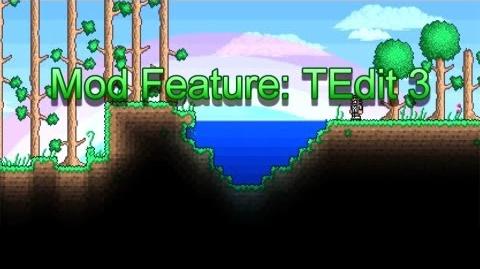 Installation and Use
Back up your world and player files.
Download the program and place all of the files in a folder.
Run the TEdit executable. On the menu, go to File>Open.
Navigate to Documents\My Games\Terraria\Worlds. This folder contains your world files, which are opened directly using tEdit.