v

232

Molten Breastplate

   
Left: The full armor set (male & female)
Information
Type
Armor
Sub-Type
Armor Piece
Body Slot
Shirt Slot
Set Name
Molten Armor
Set Bonus
17% extra melee damage
Defense
9
Quality
Sell Value
60  
The Molten Breastplate is the highest Quality breastplate before the player kills the Wall of Flesh. It belongs to the Molten Armor set.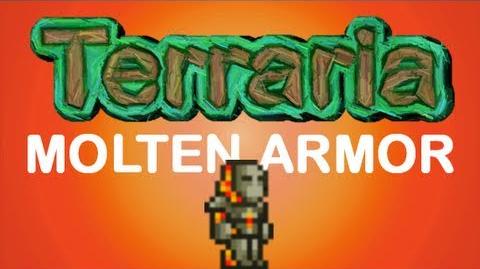 Notes
Despite being of a lower tier, the Molten Breastplate has 1 more defense than the Cobalt Breastplate.
Update Info
Now only requires 20 Hellstone Bars instead of 35.
No longer requires Gold Chainmail to be crafted.
No longer creates light when moving.