The
Molten Fury
is a Hellstone-tier
bow
. It is the best pre-hardmode bow you can obtain in the PC version. It inflicts 29 base ranged damage at "Fast" speed.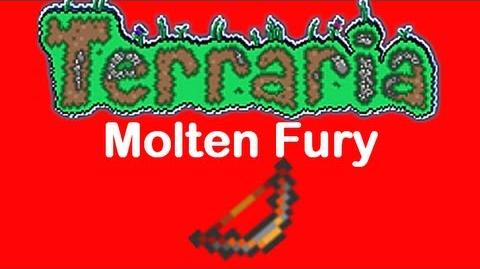 The Molten Fury "lights wooden arrows ablaze" and shoots them as Flaming Arrows. These arrows will still deal Wooden Arrow damage, but will light up and inflict the "On Fire!" debuff to enemies.
Wooden arrows shot with the Molten Fury will have a chance to drop Flaming Arrows when they break.
On the console version you can upgrade Molten Fury into Sharanga.
Update Info
Edit