v

231

Molten Helmet

   
Left: The full armor set (male & female)
Information
Type
Armor
Sub-Type
Armor Piece
Body Slot
Helmet Slot
Set Name
Molten Armor
Set Bonus
17% extra melee damage
Defense
8
Quality
Sell Value
90  
The Molten Helmet is the highest tier helmet pre-hardmode and is part of the Molten Armor set, which consists of Molten Breastplate, Molten Greaves and Molten Helmet. It provides a 17% melee damage set bonus. It takes 45 Hellstone Bars to craft the whole armor set.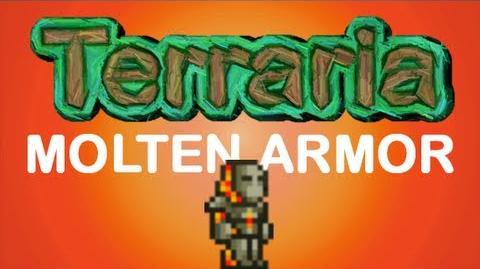 Update Info
Ad blocker interference detected!
Wikia is a free-to-use site that makes money from advertising. We have a modified experience for viewers using ad blockers

Wikia is not accessible if you've made further modifications. Remove the custom ad blocker rule(s) and the page will load as expected.