For Recipes used with Mythril Anvil, look here
The Mythril Anvil is crafted with 10 Mythril Bars at an Iron Anvil. The Mythril Anvil is required to make Mythril and higher tier items. It can also be used to craft any item that would otherwise require an Iron Anvil, therefore eliminating the need for an Iron Anvil.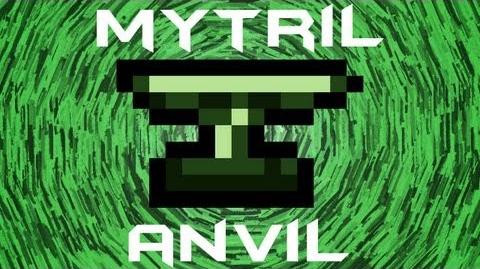 Hardmode boss-summoning items are crafted at this station, not the Demon Altar.
The Mythril Anvil acts like a background sprite, unlike the Iron Anvil (Which you can place items on and treat as a surface).
This is a difficult item to obtain for the first time, as it requires 10 mythral bars to craft, which is 40 ore, and the ore can only be mined with a cobalt drill or better.
You can only get Mythril after defeating the Wall of Flesh unlocking Hard Mode.
Update Info
Edit