v

379

Mythril Chainmail

   
Left: All the Mythril Armor sets
(top: male; bottom: female)
Information
Type
Armor
Sub-Type
Shirt
Body Slot
Shirt Slot
Bonus
5% increased damage
Set Bonus
See Mythril Armor
Defense
12
Quality
Sell Value
1  80  
The Mythril Chainmail is the Shirt-slot item of the Mythril Armor set. It can be crafted at a Mythril Anvil/Orichalcum Anvil with 20 Mythril Bars.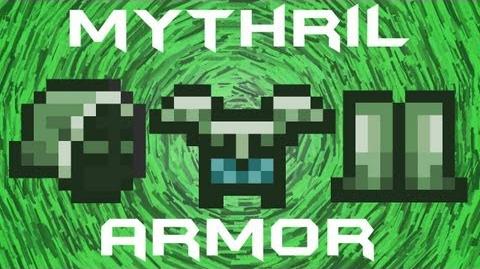 Update Info
No longer a component in Hallowed Armor.