Mythril Ore
is the second hardest ore in the game. This mineral can only be mined by a
Cobalt Drill
or higher. It is found rarely around the world, mostly in the rock layer, or below -600 feet.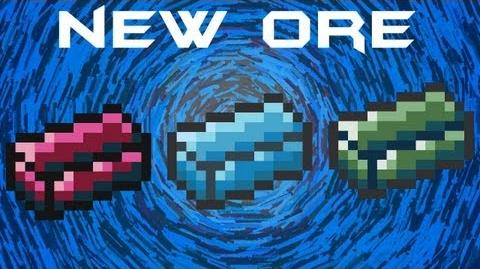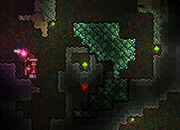 Mythril Ore can be placed into your world by breaking a Demon Altar with a Pwnhammer. This also applies to other types of ores, such as Cobalt and Adamantite. Upon breaking a second Demon Altar after first loading the world, the Mythril Ore will be placed in your world and the text "Your world has been blessed with Mythril!" will appear.[1] Mythril ore, together with Cobalt Ore and Adamantite Ore cannot be broken with Explosives.
Mythril is required to craft Mythril gear, the third highest tier of equipment. It must be smelted into bars at a furnace, however.
Update Info
Edit
Reference
Edit