v

299

Night Owl Potion

Information
Type
Potion
Bonus
Increased night vision
Duration
4 Minutes
Max Stack
30
Consumable
Yes
Quality
Found In
Chests
Pots
Sell Value
2  
The
Night Owl Potion
improves the player's night vision for 4 minutes. The Night's Owl Potion is helpful if you don't have a
Mining Helmet
or
Orb of Light
to light your way as it increases the range of the light from your torches, although it works well in combination with any source of light, especially when exploring unknown caves or dungeons.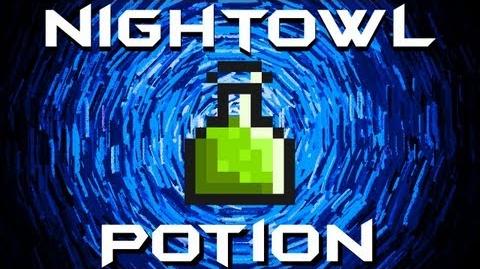 Update Info
Duration decreased.
Bug fixed that prevented the potion from being used.
Added to the game. Upon release, a bug was present that gave the potion no effect.