v

Ninja Outfit

 
Information
Type
Vanity Item
Body Slot
Helmet/Shirt/Leg Slots (Full Set)
Dropped By
King Slime


(33.33% Chance of each piece, only one piece drops)

Rarity
Tier 0 (White)
Sell Value
No Value
Crafting
This item cannot be crafted.
The
Ninja Outfit
is a
Vanity Item
set composed of:
When in a complete set, they will create a trail of blurred images of you when you move. Each piece has a 1/3 (33.3%) chance drop from the King Slime. You will always obtain one piece, although it is random as to which piece you will receive. Getting this set can be luck, some people have reported getting obscene amounts of shirts and other parts but can't seem to get King Slime to drop a certain part. Using Battle Potions and Water Candles will make farming for this set easier.
The King Slime randomly spawns. But its spawn rate is as rare as the Eye of Cthulhu. You can also use a Slime Crown to manually summon the King Slime.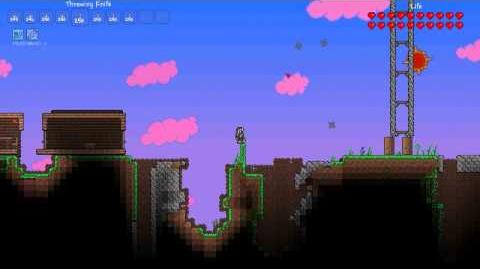 Wearing an item from the Ninja Outfit when fighting the King Slime doesn't guarantee that you will not get that piece. It is completely random.
The Ninja Outfit loosely resembles that of Ryu Hayabusa of the Ninja Gaiden series.
There is some disagreement among the community about whether or not the Ninja Outfit looks "ninja-like" at all.
Update Info
Edit