v

 

Ninja Outfit

Information
Type
Vanity Item
Sub-Type
Vanity Set
Body Slot
Helmet/Shirt/Pants Slots (Full Set)
Dropped By
King Slime


(33.33% chance of each piece, only one piece drops)

Sell Value
No Value
Crafting
This item cannot be crafted.
The
Ninja Outfit
is a
Vanity Item
set composed of:
Overview
When using a complete set, they will create a trail of blurred images of you when you move. Each piece has a 1/3 (33.3%) chance drop from the King Slime. You will always obtain one piece, although it is random as to which piece you will receive. Getting this set can be luck, some people have reported getting obscene amounts of shirts and/or other parts but can't seem to get King Slime to drop a certain part. Using Battle Potions, Slime Crowns, and Water Candles will make farming for this set easier.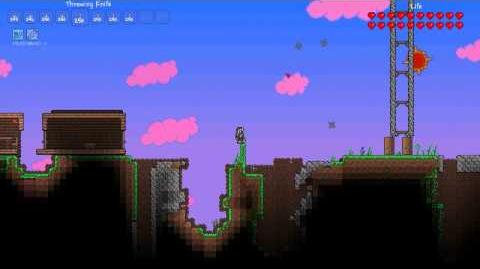 Notes
Wearing an item from the Ninja Outfit when fighting the King Slime does not guarantee the player will not get that piece. It is completely random.
Only Intense Dyes will be able to dye the outfit; others have no effect.
Trivia
The Ninja Outfit was created based an ninjas, ancient Japanese guardians of the Emperor.
The Ninja Outfit loosely resembles that of Ryu Hayabusa of the Ninja Gaiden series.
There is some disagreement among the community about whether or not the Ninja Outfit looks "ninja-like" at all.
The effect for the Ninja Outfit is a similar effect to the Shadow Scale Armor, Necro Armor, Cobalt Armor, and Shroomite Armor, with the exception of colors, heights and minor body length.
Update Info
Gallery