v

1180

Parrot Cracker

Information
Type
Item
Sub-Type
Summoner
Max Stack
1
Consumable
No
Quality
Tooltip
Summons A Pet Parrot
Summons
Pet Parrot
Purchase From
Pirate
Purchase During
Pirate housed in Ocean biome
Purchase Value
3  75  
Sell Value
75  

Crafting
This item cannot be crafted.
The Parrot Cracker can be purchased from the Pirate NPC when he is living in an ocean biome. It summons a Pet Parrot which looks like the Parrot enemy from the Pirate Invasion but just follows the player around and is purely cosmetic.
Eating the Parrot Cracker doesn't consume it, allowing the player to re-summon the Pet by re-eating the Cracker.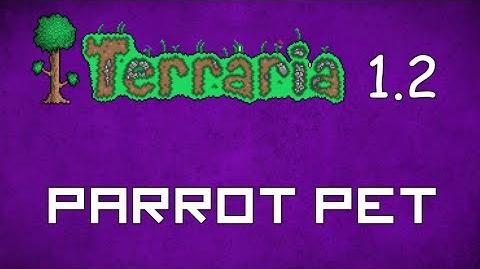 Update Info