v

990

Pickaxe Axe

   
Information
Type
Tool
Sub-Type
Pickaxe
Damage?
37
Axe Power
110%
Pickaxe Power
200%
Use Time
24 (Fast)
Knockback
4.75 (Average)
Continuous Attack
Yes
Quality
Tooltip
'Not to be confused with a hamdrill'
Sell Value
4  40  
The Pickaxe Axe is a combination of the Pickaxe and Axe tools crafted with Hallowed Bars. The Pickaxe Axe and Drax are statistically identical, apart from a 2 point increase in damage over the Drax. Although both tools share identical stats, it should be noted that Pickaxe Axe can receive the Legendary modifier unlike the Drax, whose best possible modifier is Godly. Both require the defeat of the Wall of Flesh and all three of the mechanical bosses.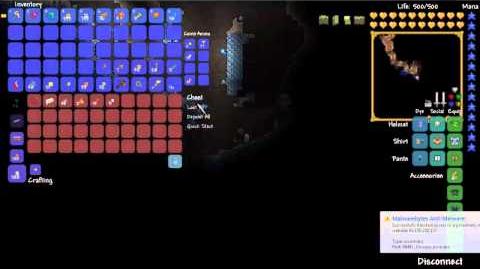 Update Info
Ad blocker interference detected!
Wikia is a free-to-use site that makes money from advertising. We have a modified experience for viewers using ad blockers

Wikia is not accessible if you've made further modifications. Remove the custom ad blocker rule(s) and the page will load as expected.