v

244

Plumber's Hat

Information
Type
Vanity Item
Body Slot
Helmet Slot
Set Name
Plumber's Outfit
Quality
Dropped By
Fire Imp
Drop Rate
0.2% or 1/500
Sell Value
20  

Crafting
This item cannot be crafted.
The Plumber's Hat is Vanity Item which is part of the Plumber's Outfit. It is an exceedingly rare drop from Fire Imps (1/500) in the Underworld. An easy way to farm this item is to have a Water Candle and a Battle Potion to increase the spawn rate for the Fire Imp. The rest of the Plumber's Outfit can be bought from the Clothier.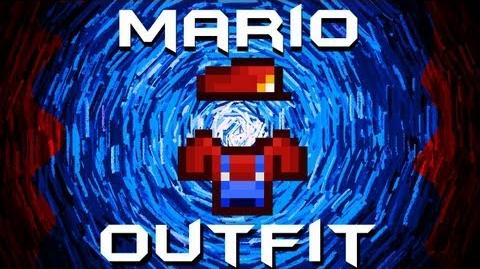 Trivia
This hat is based on the hat of video game character Mario, from the well known Nintendo franchise.
A way to farm the hat is to fill up any possible spawn areas with any type of blocks (ash block preferred but does not affect the spawn rate) such as ceilings, obsidian towers, and position yourself in the middle of the screen. Stocked up of at least 2 full stacks of the Battle Potion and the Water Candle and make a 2x2 shelter. Set up a minimum of 2 dart traps, one on your left and right (A Blood Moon doesn't hurt because it also increases spawn rates).
On the console and mobile versions, the Plumber's Hat is blue to avoid copyright infringement.
Update Info