v

 

Reaper Costume

Information
Type
Vanity Item
Sub-Type
Vanity Set
Body Slot
Helmet/Shirt
Quality
Dropped By
Goodie Bag
Sell Value
1  20  

Crafting
This item cannot be crafted.
The Reaper Costume is a Vanity Set added in the 1.2.1 update. It is obtained by opening a Goodie Bag.
Notes
There are 2 pieces in the costume, the Reaper Hood and the Reaper Robe.
The robe when worn, gives the player the appearance of holding a scythe.
The scythe is merely cosmetic and does not serve as a weapon or any boost in power.
This vanity set and all others acquired from a Goodie Bag do not have a particle effect, and serve as aesthetic perks for the character.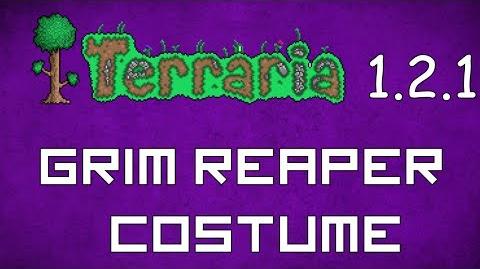 Update Info