v

666

Red's Helmet

   
Information
Type
Vanity Item
Body Slot
Helmet Slot
Set Name
Red's Outfit
Quality
Tooltip
Great for impersonating devs!
Found In
Treasure Bags
Sell Value
No Value

Crafting
This item cannot be crafted.
Red's Helmet is a Vanity Item which is part of Red's Outfit. It is named after Terraria's main developer, Redigit. This (and the rest of the developer vanity items) has a 5% drop rate from any Treasure Bag being opened.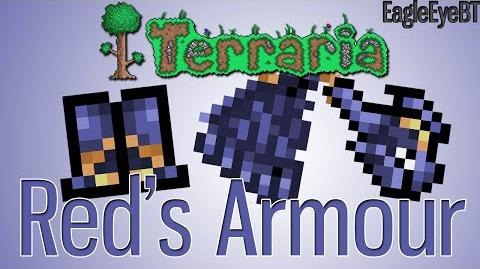 Update Info
Now obtainable. No longer inflicts debuffs.