v

 

Robot Costume

Information
Type
Vanity Item
Sub-Type
Vanity Set
Body Slot
Helmet/Shirt/Pants Slots (Full Set)
Quality
Dropped By
Goodie Bag
Sell Value
1  80  

Crafting
This item cannot be crafted.
The Robot Costume is a vanity set added in the Halloween Update. It is obtained by opening a Goodie Bag, which are dropped by monsters during Halloween. It consists of Robot Mask, Robot Shirt, and Robot Pants.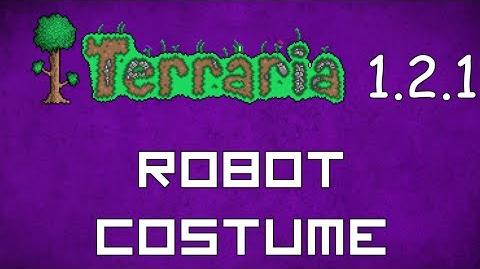 Notes
Due to the fact that there are multiple costumes, there's only a small chance to get this costume out of a Goodie Bag. 
When wearing this costume, the player will appear to be walking like a "robot", with hands held out and a stiff walking animation.
Update Info