v

Robot Hat

263
Information
Type
Vanity Item
Body Slot
Helmet Slot
Dropped By
Piranha
Angler Fish
Drop Rate
0.2% or 1/500
Rarity
Tier 0 (White)
Sell Value
20  
Crafting
This item cannot be crafted.
The Robot Hat is a vanity item. The easiest way to obtain it would be to make a wire trap with Piranha Statues. An easy way to farm them is to build a small 10x10 room and fill it with water, then place as many statues as you can fit and wire it up with 2 dart traps and a 1 Second Timer.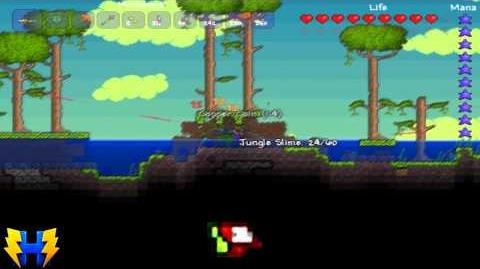 The Robot Hat's name and appearance is a reference to the hat that Quote, the robotic protagonist of Cave Story, wears.
Update Info
Edit