v

1286

Ruby Robe

Information
Type
Armor
Sub-Type
Armor Set
Body Slot
Shirt Slot
Bonus
+60 maximum mana
13% reduced mana usage
Set Bonus
+10% magic critical strike chance
Defense
2
Quality
Sell Value
2  50  
The Ruby Robe is the second most powerful of the six Gemstone robes which can be crafted. Similarly to all items of its type, the Ruby Robe can be crafted using one Robe and 10 Rubies, and it will improve the player's magical abilities when worn. When worn in conjunction with a Wizard Hat it will provide a set bonus of 10% increased magic critical strike chance, or will provide an additional 60 Mana when worn with the Magic Hat.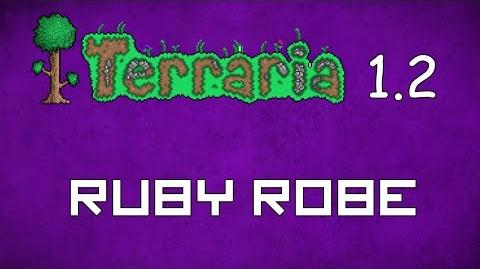 Update Info