v

1284

Sapphire Robe

Information
Type
Armor
Sub-Type
Armor Set
Body Slot
Shirt Slot
Bonus
+40 maximum mana
9% reduced mana usage
Set Bonus
+10% magic critical strike chance
Defense
1
Quality
Sell Value
1  50  
The Sapphire Robe is the third weakest of the six Gemstone robes which can be crafted. Similarly to all items of its type, the Sapphire Robe can be crafted using one Robe and 10 Sapphires and will improve the player's magical abilities when worn. When worn in conjunction with the Wizard Hat it will provide a set bonus of 10% increased magic critical strike chance.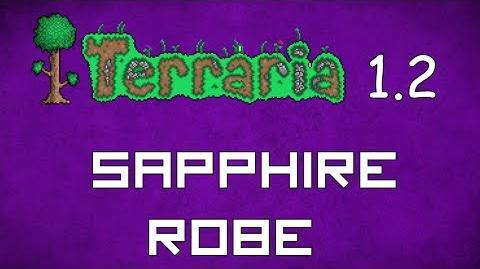 Update Info
Ad blocker interference detected!
Wikia is a free-to-use site that makes money from advertising. We have a modified experience for viewers using ad blockers

Wikia is not accessible if you've made further modifications. Remove the custom ad blocker rule(s) and the page will load as expected.