v

319

Shark Fin

Information
Type
Item
Sub-Type
Material
Max Stack
99
Quality
Dropped By
Shark
Drop Rate
100%
Sell Value
40  
Shark Fins are dropped from Sharks, which spawn in the oceans on either side of the map, at the edge of the world. Shark Fins are an ingredient in a couple of different potions, as well as the Megashark weapon and the Neptune's Shell accessory.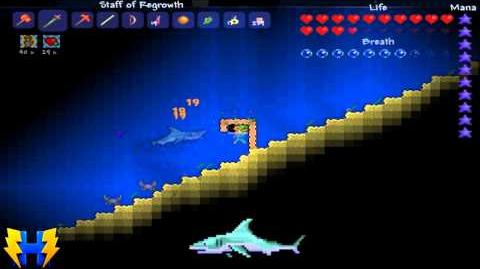 Update Info
Ad blocker interference detected!
Wikia is a free-to-use site that makes money from advertising. We have a modified experience for viewers using ad blockers

Wikia is not accessible if you've made further modifications. Remove the custom ad blocker rule(s) and the page will load as expected.