The Shine Potion makes your character glow for 5 minutes, which is useful for exploring caves underground, or even if you just want some light during the night. It loses some of its usefulness when you obtain the Orb of Light, as the materials needed to make the potion could be used for more useful potions. However, unlike the Orb of Light, it follows the player without lagging behind, and is much brighter.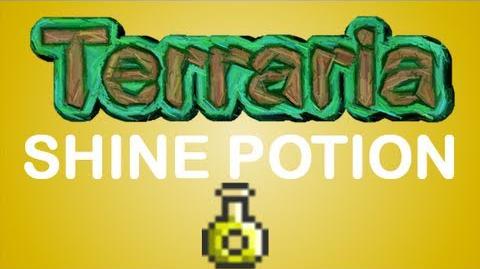 The small character shown in the buff icon for the Shine Potion is the same as the Guide Voodoo Doll, same with the debuffs On Fire and Cursed Inferno.
Update Info
Edit
Duration reduced to five minutes.